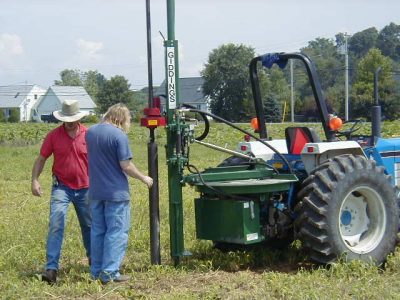 Drawing on 34 years of on farm advising as a specialist and as part of a team that utilized a holistic crop/dairy/farm management approach enables us to bring to your farm a complete analysis. This approach understands and considers the impacts of one decision across your entire farm system.
We go beyond this computer analysis to the interface and balance of the farm's forage production, storage, and utilization. It is this interface, where most specialists leave off and the next starts, that our consulting and research experience can enhance your farm's profitability. This on-farm analysis works with you to develop sequences to optimize your resources and minimize limitations, to increase the profitable production of milk from forages. It incorporates the latest research and alternative crops and cropping systems into your tool box of options for high yields of high quality forage.
The effectiveness of this system can be seen in a recent dairy magazine that showed only 32% of the counties in the US increased in milk production. Rensselaer and Albany Counties, where much of our work was focused, were in that group and increased significantly. While New York State increased in milk production 13% over the past 10 years, Rensselaer increased 52%.
The Whole Farm System approach works and can work for your farm.